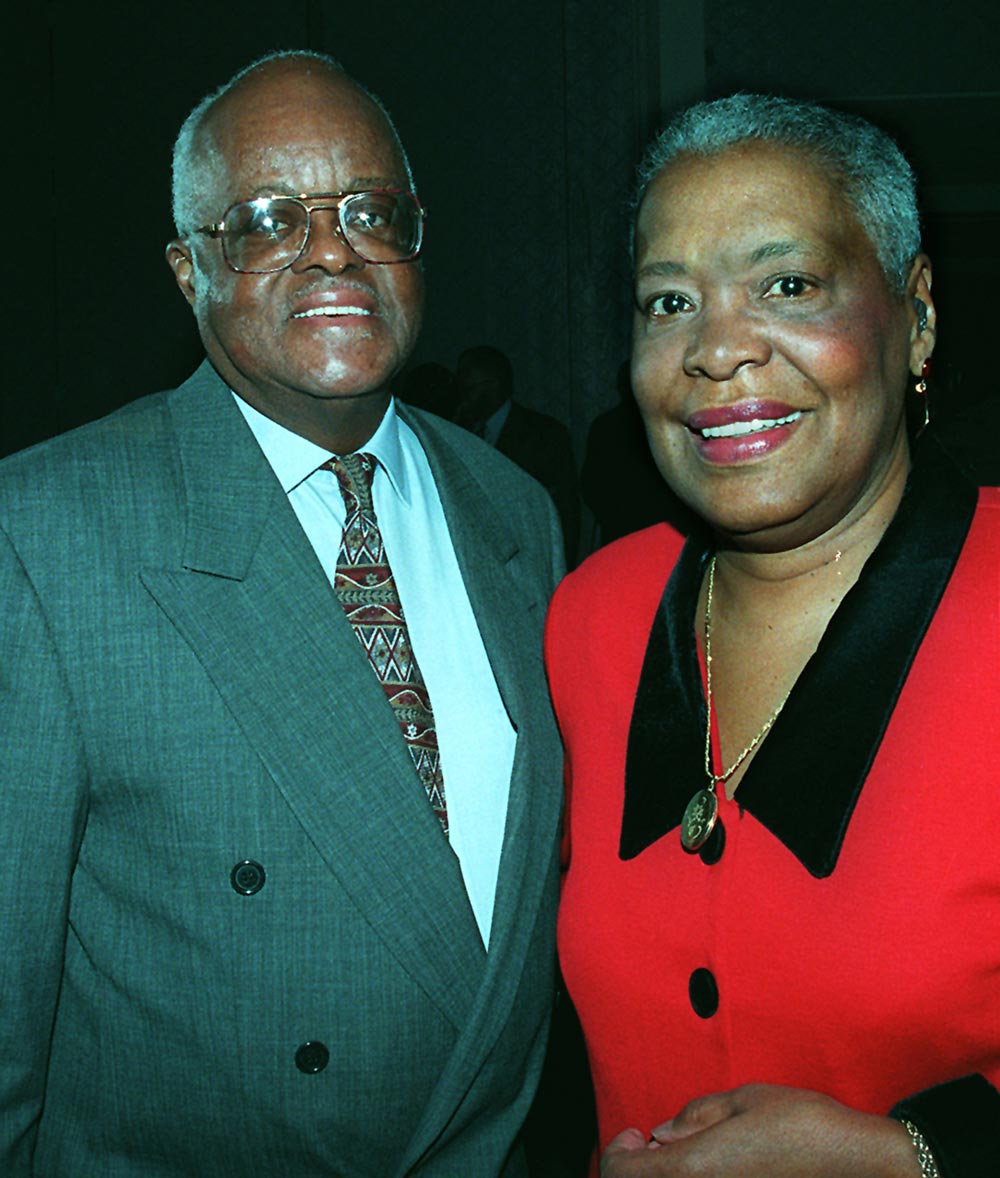 Harry and Barbara Elam. Courtesy of The Boston Globe / Bill Brett.
The Honorable
Harry J. Elam, Sr.
Born in Boston, Harry J. Elam, Sr., graduated from Boston Latin School, Boston University and the Boston University School of Law. He began his legal career in private practice with Edward W. Brooke, later Massachusetts attorney general and U.S. senator.
In 1971, Governor Francis Sargent appointed Elam to become the first African American judge on the Boston Municipal Court. He was later chosen by the Supreme Judicial Court to serve as Chief Justice of the Boston Municipal Court, thereby becoming the first black Chief Justice of a Masssachusetts court. In 1983, Elam was appointed to serve as a Superior Court judge.
Judge Elam earned a reputation for sentences that maximized the possibility of rehabilitation, particularly for youthful offenders. As chair of the Affirmative Action Committee of the Trial Court, he initiated strategies to create a more diverse judicial system in Massachusetts.
To many lawyers of color, he was a role model, according to former U.S. Attorney Wayne A. Budd, who described him as "one of the pioneering giants in the legal and the broader community."
Judge Elam died in 2012 at the age of 90.