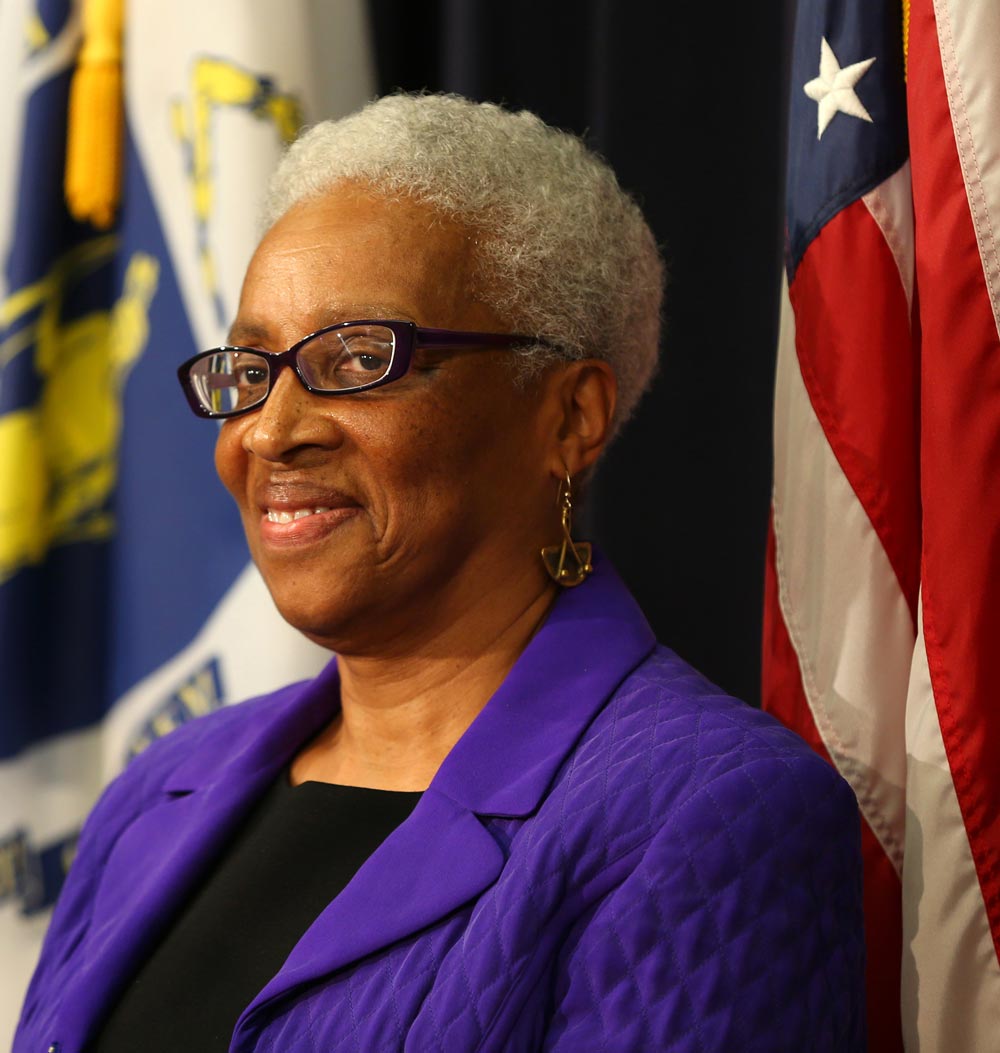 Courtesy of The Boston Globe / Jonathon Wiggs.
WATCH: Geraldine Hines on role models
The Honorable
Geraldine Hines
Growing up in the segregated South in the 1960s, Geraldine S. Hines knew firsthand about racial injustice and was determined to pursue a career seeking justice through the legal system. Hines graduated from Tougaloo College, a historically black college in Mississippi, and was one of only four black students in her University of Wisconsin Law School class.
Hines sought opportunities to make a difference. At Massachusetts Law Reform Institute, she focused on the rights of prisoners. At the Roxbury Defenders Committee in 1973–1977, including a stint as director, she practiced criminal law. She explored police misconduct in communities of color through a Massachusetts Institute of Technology fellowship.
There were so few women of color in the justice system in 1970s Boston, Hines described her work as a "pioneering experience." She welcomed the opportunity to be a founding partner of Burnham, Hines & Dilday, New England's first female African American law firm.
Hines was appointed to the bench of the Massachusetts Superior Court in 2001 and to the state Appeals Court in 2013. The following year, Governor Deval Patrick appointed her as the first female African American to serve on the Supreme Judicial Court of Massachusetts.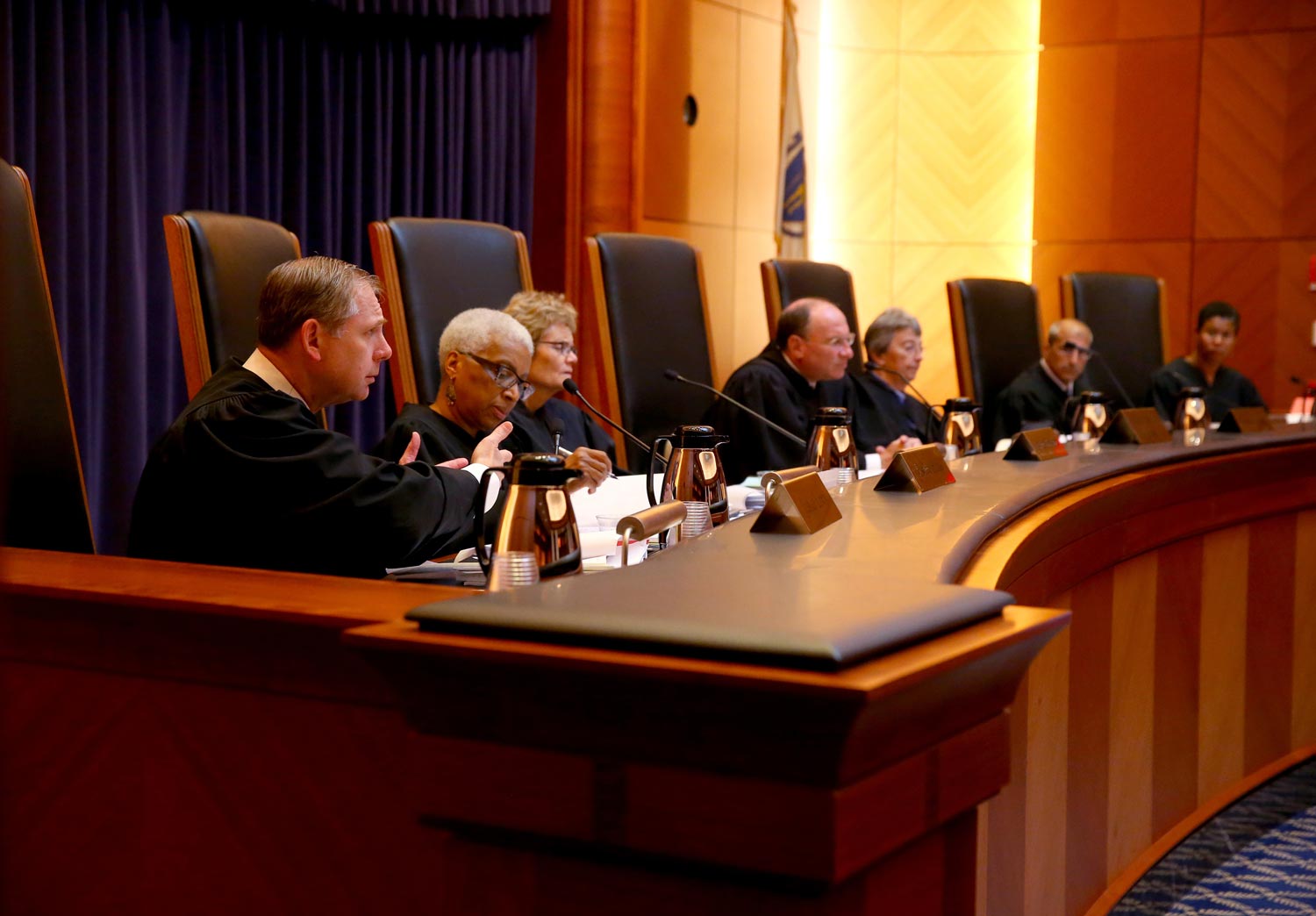 After hearing testimony in Commonwealth v. Branagan, Justice Hines (second on the left) wrote the unanimous decision that required trial judges to consider a defendant's financial situation before setting bail. Courtesy of The Boston Globe / Jonathon Wiggs, August 25, 2017.