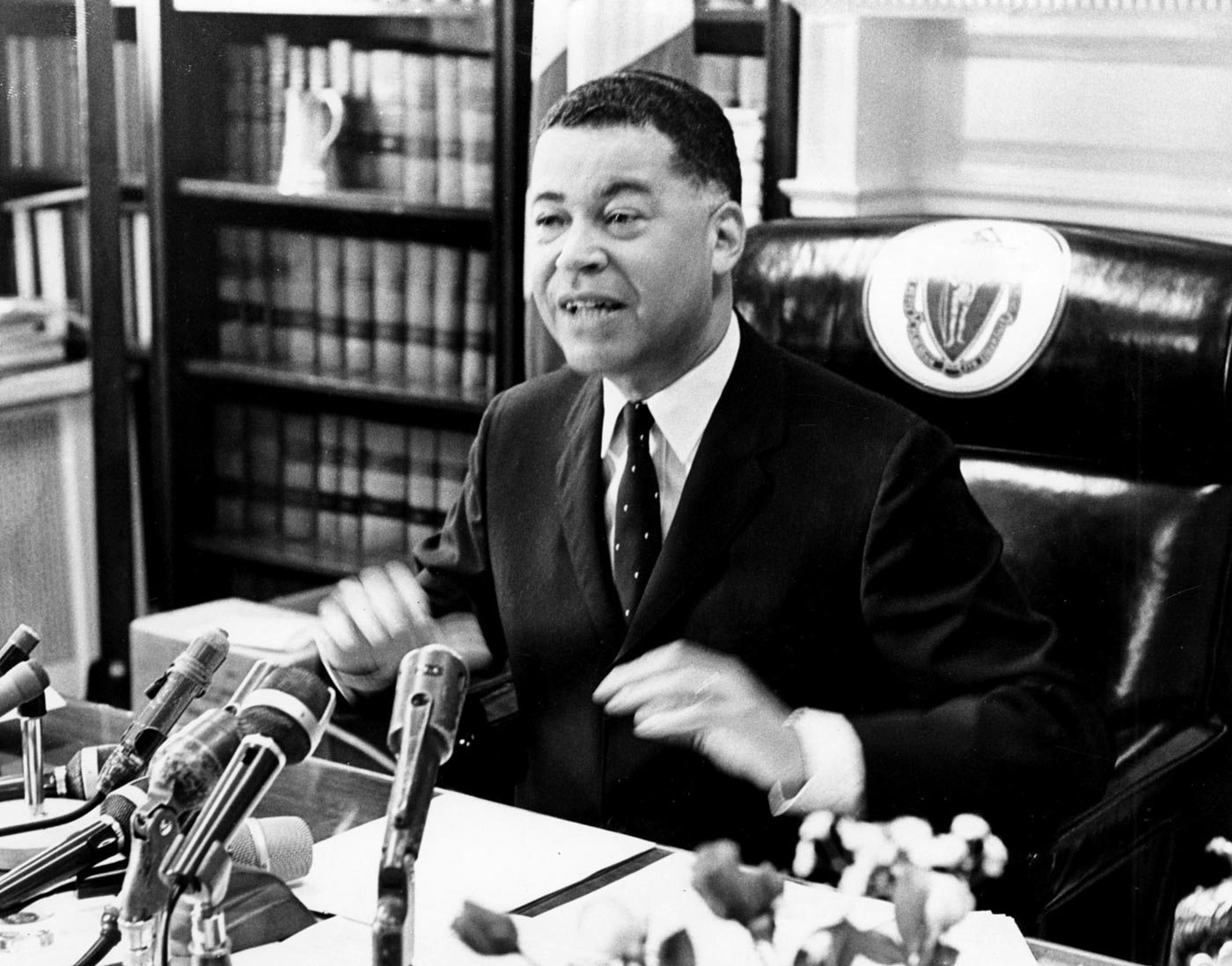 Attorney General Brooke at a press conference, June 30, 1966. Courtesy of The Boston Globe / Ed Farrand.
Senator
Edward W. Brooke, III
Edward W. Brooke, III, a grandson of a slave, was the first African American to be elected attorney general of any state, and the first African American to hold statewide office in Massachusetts. He served two terms as the Commonwealth's attorney general from 1963 to 1967.
In November, 1966, he became the first African American popularly elected to the United States Senate. In 1972, he was re-elected for a second term.
Senator Brooke received the nation's two top awards for civilians: the Presidential Medal of Freedom, presented by President George W. Bush in 2004, and the Congressional Gold Medal, presented by President Barack Obama in 2009. He also received honorary degrees from 35 American colleges and universities.