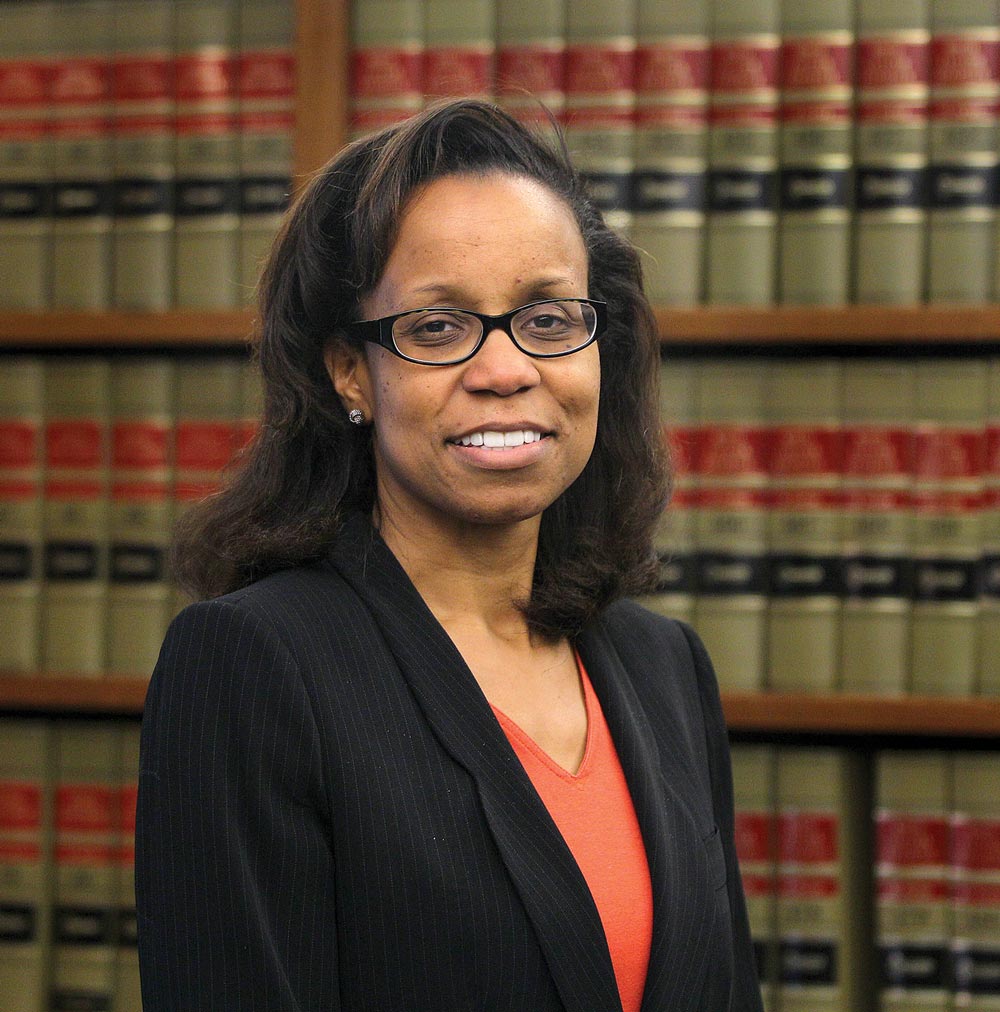 Courtesy of The Boston Globe / Pat Greenhouse.
The Honorable
Denise J. Casper
President Barack Obama nominated Denise J. Casper to the Federal District Court in 2010, making her the first African American woman to be a Federal judge in Massachusetts.
She was also, at 42, one of the youngest Federal judges in the United States, and she quickly made the mentoring of young lawyers, especially young black lawyers, a priority.
She graduated from Wesleyan University in 1990 and from Harvard Law School in 1994.
Judge Casper clerked for two Massachusetts Appeals Court judges and was herself mentored by Reginald C. Lindsay, one of two black judges on the Federal bench in Massachusetts.
She worked for a large Boston law firm, and was also an assistant United States attorney for six years. Casper taught legal writing at Boston University Law School and also served as deputy district attorney in Middlesex County.
Judge Casper has been active with the Massachusetts Black Lawyers Association, as well as a sponsor of two fellowships honoring African American judges: the David S. Nelson Fellowship for inner-city high school students, and the Reginald C. Lindsay Fellowship for college students considering law school.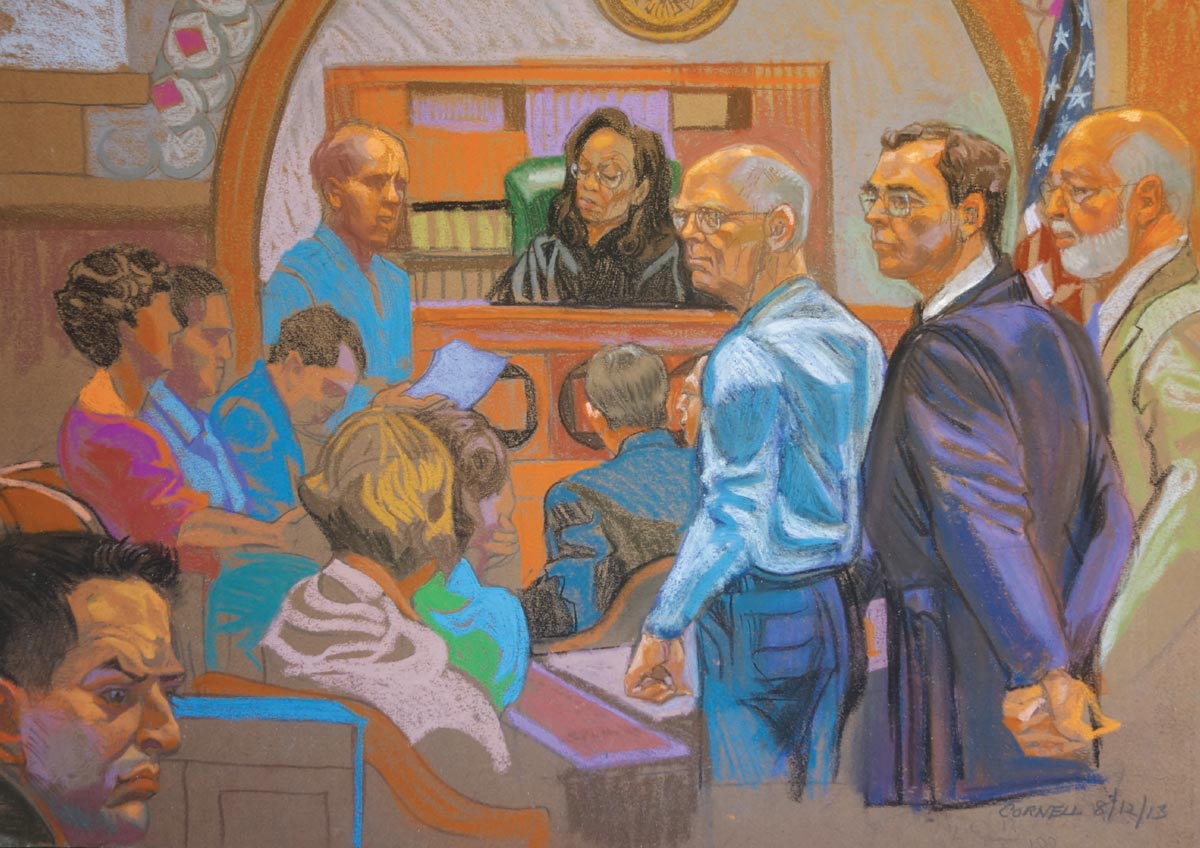 Courthouse sketch of Judge Casper presiding over the Whitey Bulger trial, 2013. Illustration by Christine Cornell.