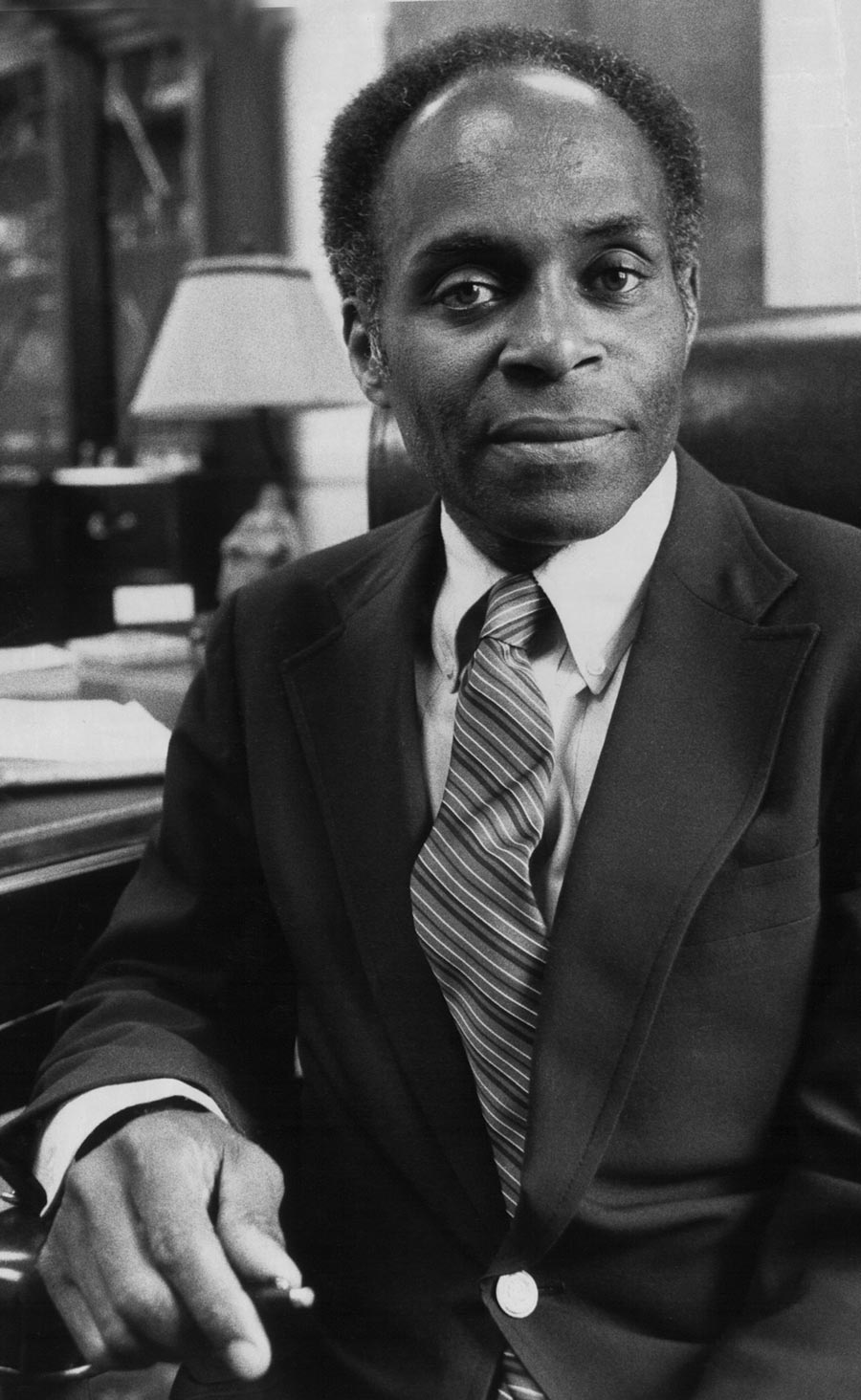 Courtesy of The Boston Globe / David L. Ryan.
The Honorable
David S. Nelson
David S. Nelson was the first African American to serve as a Federal judge in Massachusetts. In 1979, he was nominated to the US District Court by President Jimmy Carter and confirmed by Congress.
Raised in Roxbury by parents who emigrated from Jamaica, Nelson was a devout Roman Catholic. He attended Boston College where he received a bachelor's degree in 1957. He briefly studied for the priesthood before entering Boston College Law School. After graduating, he joined the law firm of Crane, Inker & Oteri. In 1970, he ran unsuccessfully for Congress.
In 1971, Nelson became chief of the Consumer Protection Division in the Office of the Attorney General in Massachusetts. Two years later, Governor Francis Sargent appointed him to the state Superior Court. In 1979, on the recommendation of Senator Edward Kennedy, he was appointed to the United States District Court for Massachusetts. Judge Nelson presided at the Gennaro Angiulo racketeering trial, the longest federal criminal trial in Massachusetts history. Judge Nelson frequently reprimanded the Mafia figure Angiulo during the eight-month trial for sarcastic comments regarding evidence and for cracking jokes.
Judge Nelson was deeply committed to education. He taught at Harvard and Boston University law schools, and also at the Boston University School of Public Communications. He served five terms on the Boston College Board of Trustees and was its chairman from 1984 to 1987.
Following his death in 1998, the Nelson Fellowship was instituted by the United States District Court. It offers high school students from Boston and Worcester the opportunity to be paired with a judge and gain an insider's view of the judicial system.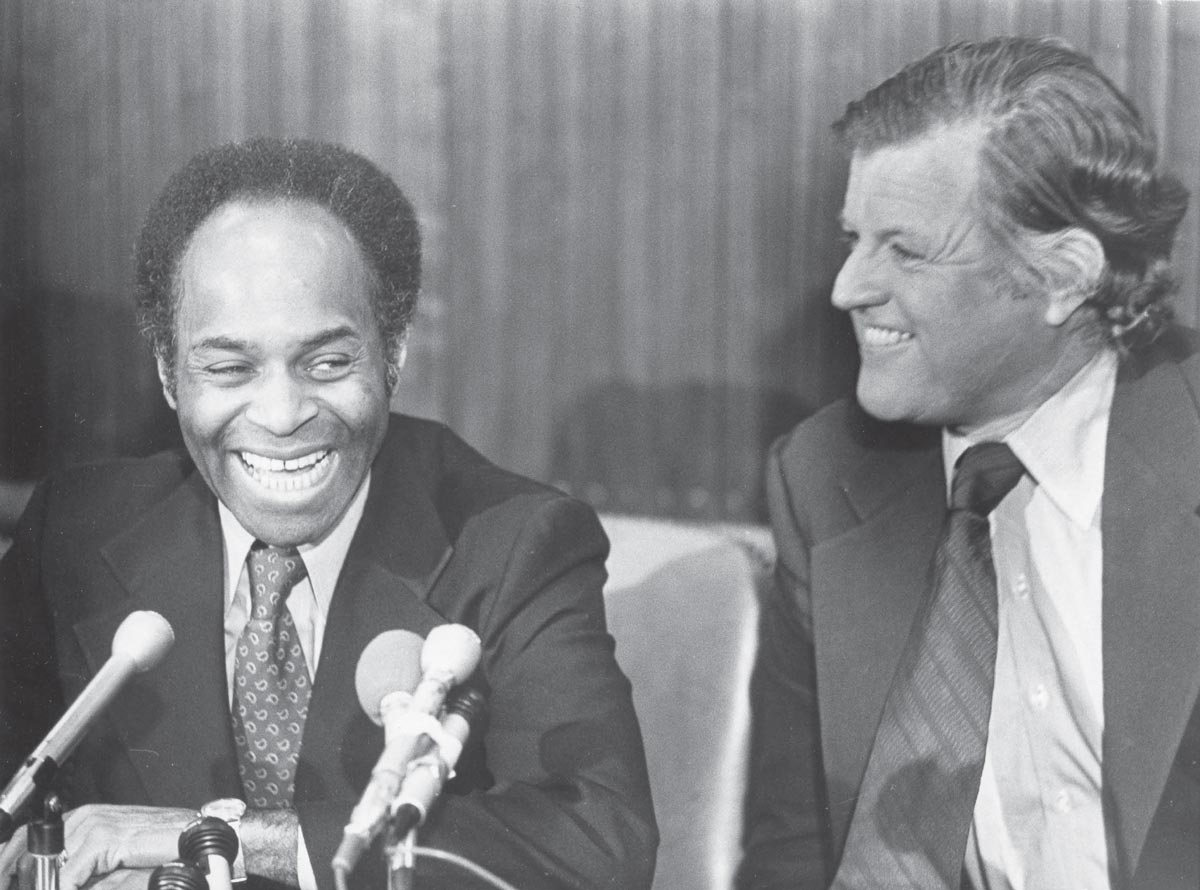 Senator Edward M. Kennedy announced David S. Nelson for judgeship at the John F. Kennedy Federal Building in Boston on November 27, 1978. Courtesy of The Boston Globe / Jack O'Connell.