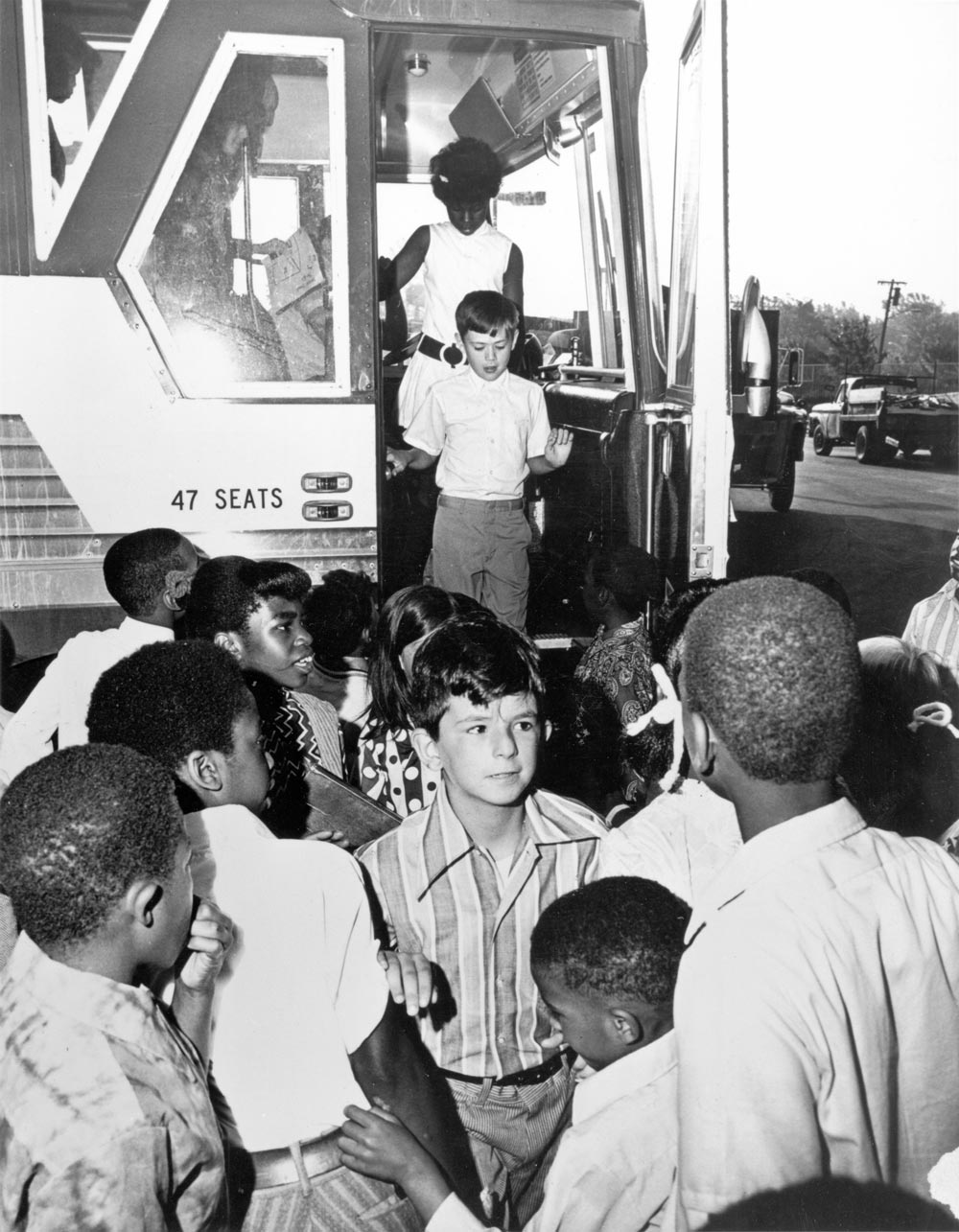 Ultimately, the Court's decision most affected the children who were in the middle of this storm. Courtesy Boston Public Library.
1972
Morgan v. Hennigan
Racial Segregation Abolished in Boston Public Schools
In 1972, following more than a decade of nonviolent protest which was met with complete intransigence, parents of black children alleged that the Boston School Committee intentionally violated the 14th Amendment to the United States Constitution by its deliberate policy of racial segregation. The parents filed Morgan v. Hennigan, 379 F. Supp. 410 (D. Mass. 1974), a class action suit in the United States District Court for Massachusetts.
After a long trial, Judge W. Arthur Garrity, Jr., found in 1974 that the School Committee had "knowingly carried out a systematic program of segregation affecting all of the city's students, teachers and school facilities." The ruling, unanimously affirmed by the U.S. Court of Appeals, ordered the School Committee to desegregate Boston schools by instituting student assignment, teacher employment, and facility improvement procedures, as well as the use of busing on a citywide basis.
In 1994, the District Court issued its final judgment, permanently prohibiting the School Committee from practicing racial discrimination in the public schools.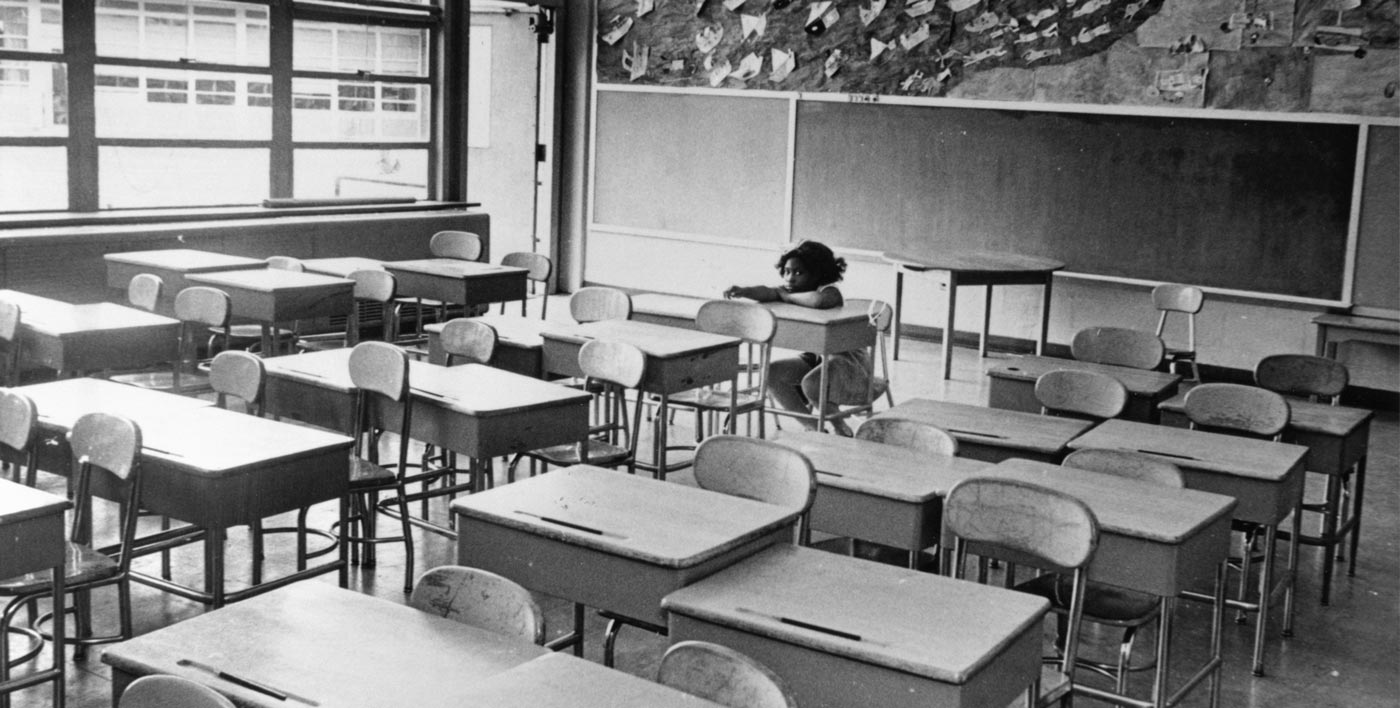 "She stayed back after all her classmates left for recess," reads the title of this 1971 photograph. Courtesy Boston Public Library.
After his Boston public school desegregation decision, Judge Garrity and other public figures received hundreds of letters, reflecting the deep range of emotions and opinions about his ruling: from support to fear and bigotry, and every shading in between.
Letter to Judge Garrity courtesy University of Massachusetts, Boston, Archives and Special Collections.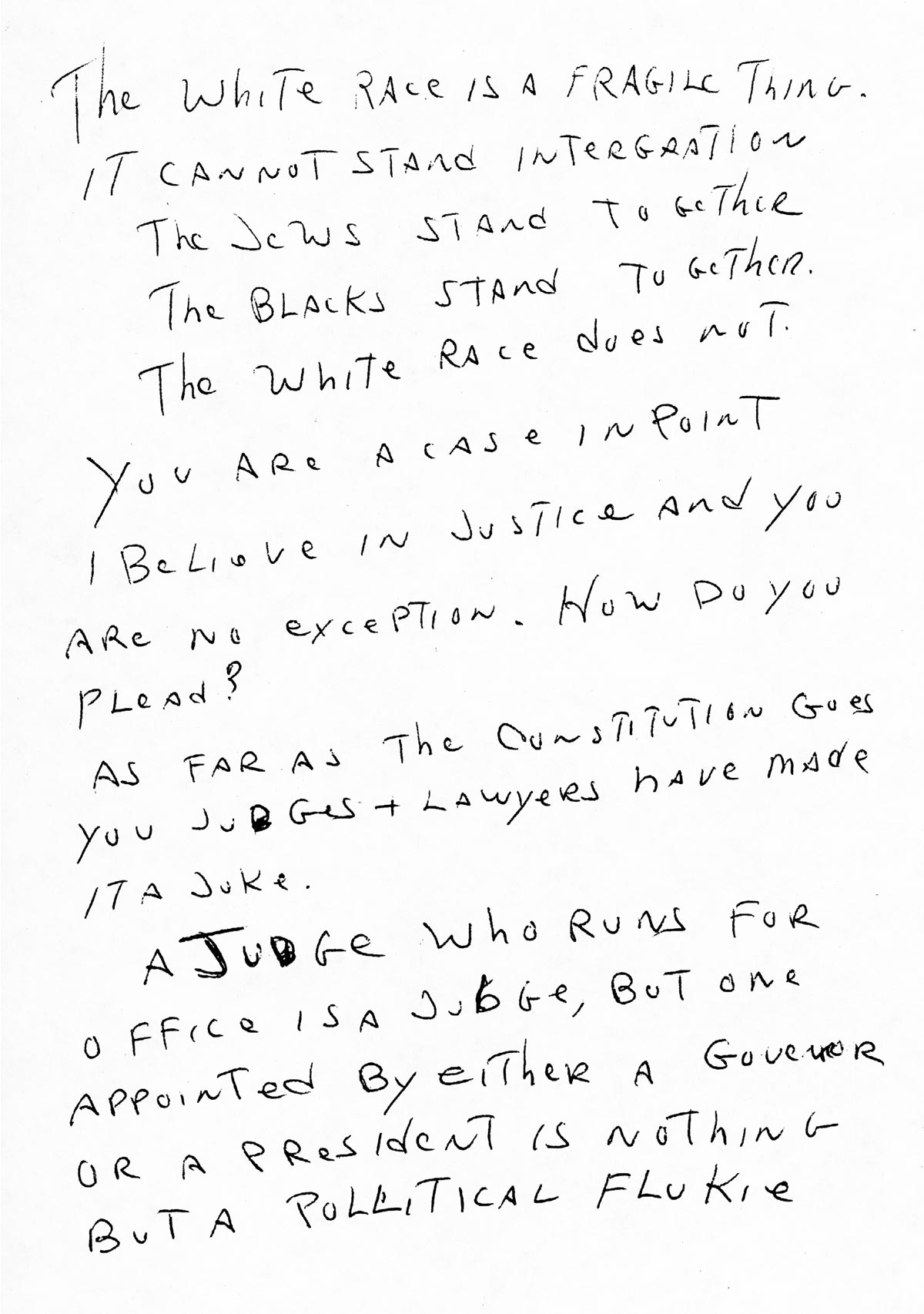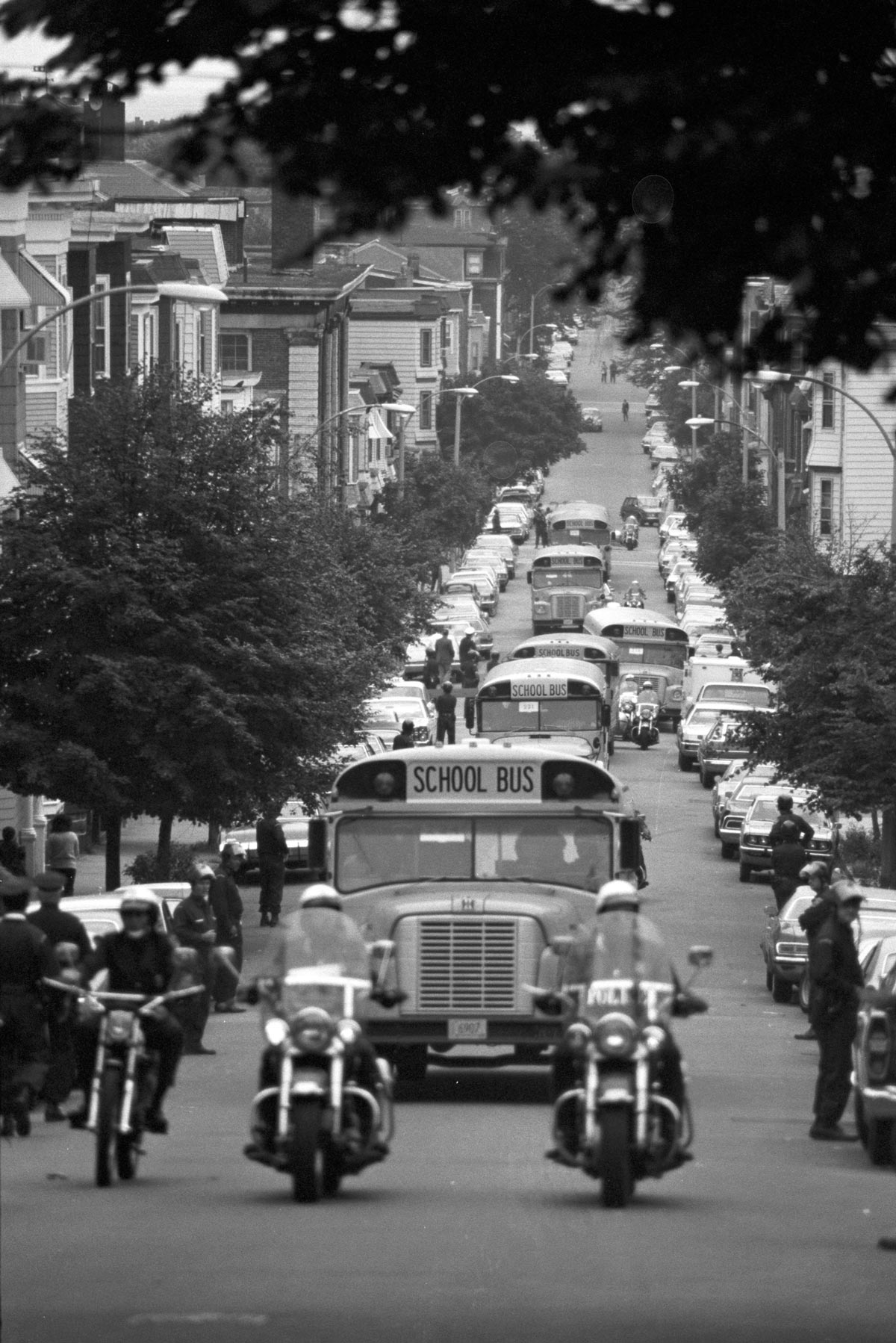 Police escorted school buses on the first day of court-ordered busing, South Boston. © Spencer Grant.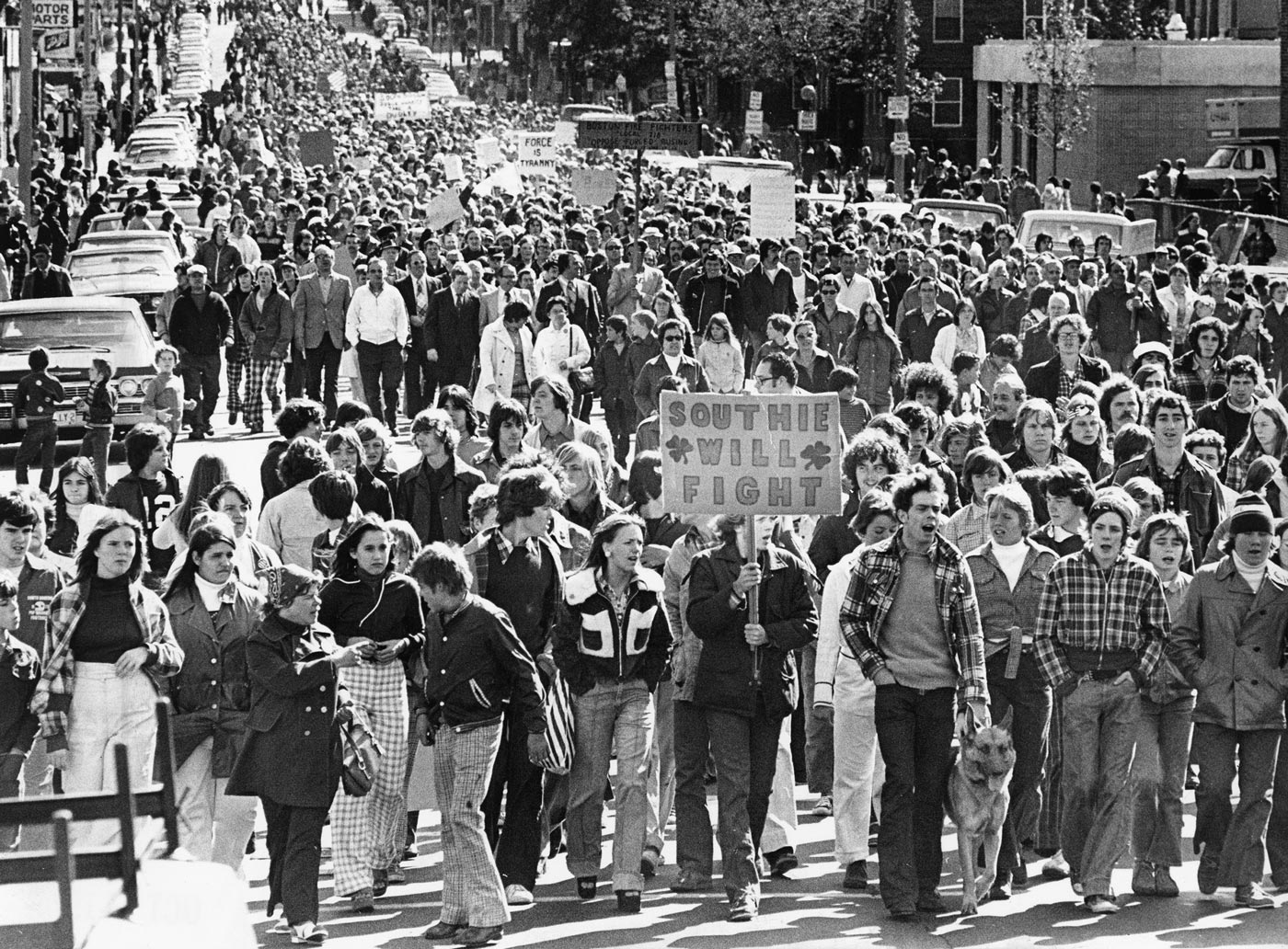 Thousands of antibusing protesters march in South Boston after a 1974 rally. The day the Garrity plan was implemented in 1974, violence erupted in South Boston. Crowds chanted, "Niggers, go home," and then stoned afternoon buses carrying black children. Courtesy of The Boston Globe / Ted Dully.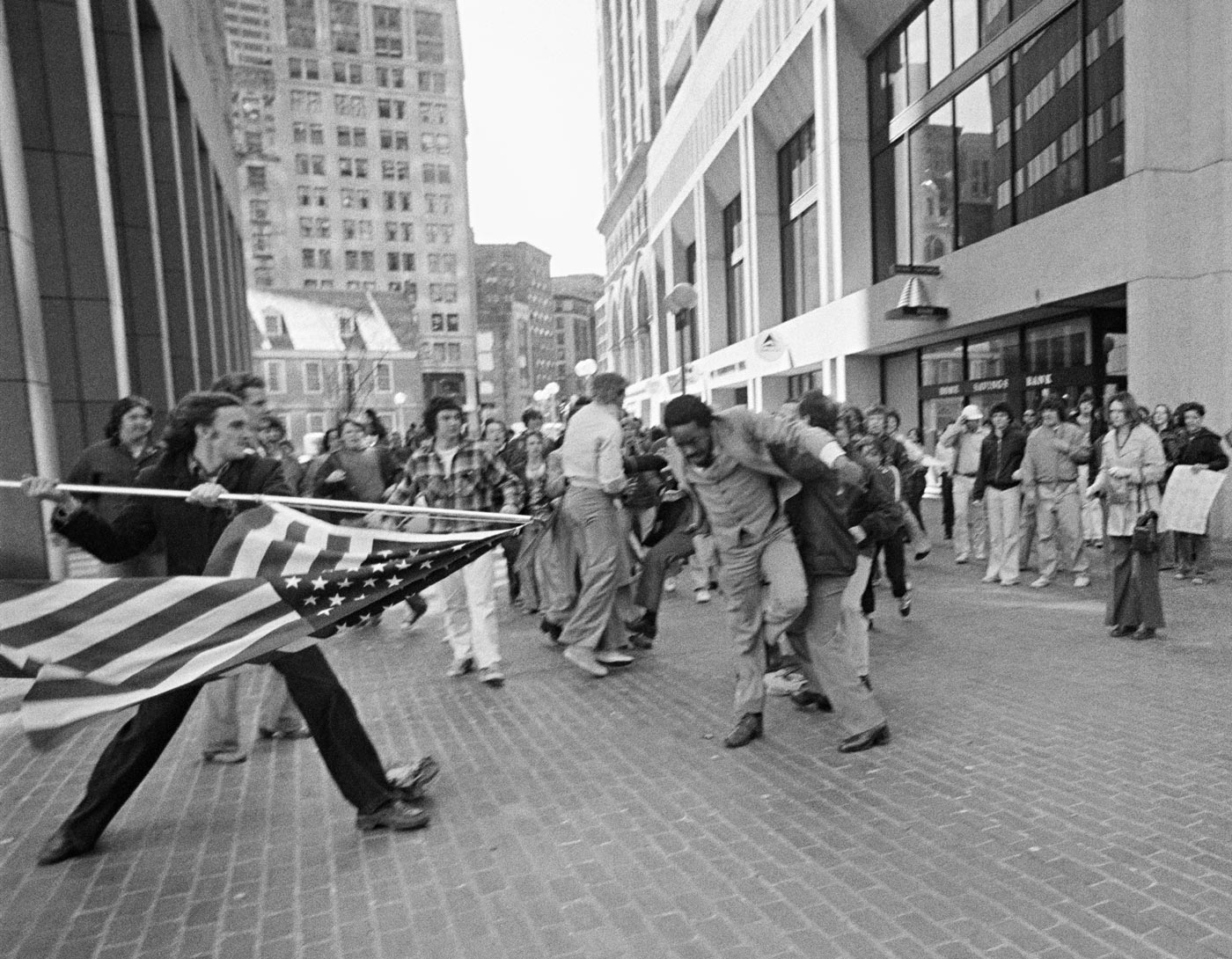 Returning from an anti-busing rally, a gang of young thugs beat Theodore Landsmark, a black lawyer (now architect), on his way to an unrelated meeting at Boston's City Hall. This photo, "The Soiling of Old Glory," won a Pulitzer Prize in 1977 (stanleyformanphotos.com).